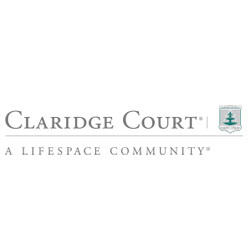 Claridge Court
CNA Restorative Aide
Prairie Village, KS
Claridge Court, a CCRC community located in Prairie Village, KS, would like to introduce the opportunity to become a C.N.A Restorative Aide. This position will support a 45-bed health center. The shifts that we are currently seeking is full-time days 9am-5pm and includes every other weekend.  
A few other details about the role:
Assist with resident ambulation programs by motivating and assisting residents to perform directed strengthening and range of motion exercises, ambulation, and other restorative directives.
Promote resident participation in activities.
Document resident progress and participation on a daily basis and report weekly status to supervisor.
Ensure splints and appliances are applied appropriately, maintained and cleaned. Will instruct team members on proper application and schedule of use.
Under the direction of nursing and following all care plan directives, administer direct patient care and assist residents to perform daily living activities such as feed, bathe, dress, groom, transfer and move residents, and transport residents to dining rooms and various events and activities.
Initiate resident needs, assessment and safety by observing and reporting any changes or unusual findings to the nurse.
Coordinate with nursing team members to vital signs are taken accurately and recorded in the proper software as well as maintaining records of ADLs, bowel and bladder, diet intake and input/output information.
Benefits include the following:
Shift Differential pay on Saturdays and Sundays
Paid vacation, sick time, and flex holiday pay 
Paid holidays and double pay on holidays worked
Medical, Dental, and Vision 
403(b) Plan and employer match 
Employer paid Life Insurance and Short-Term Disability 
Educational Assistance 
Salary Range: $15.00-$19.00 depending on experience 
e84yhuunvr89
128396320